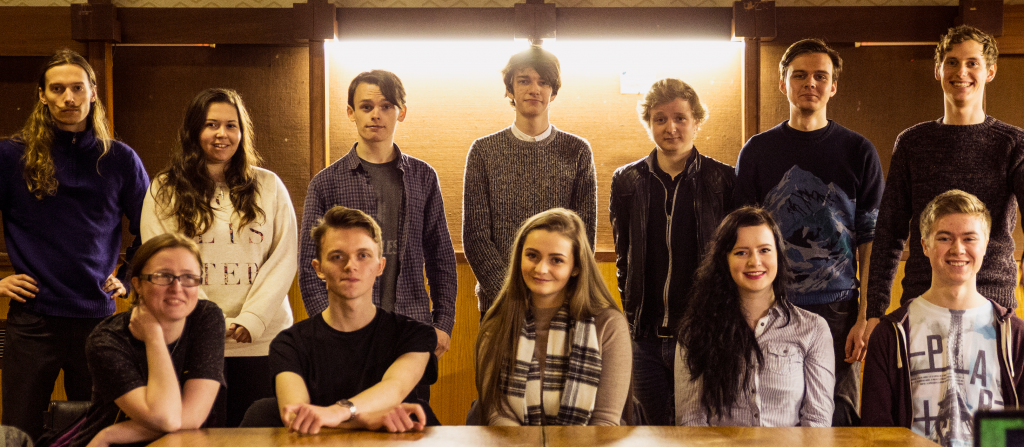 We can now reveal the exciting program to the opening year of the First Act Film Festival. From the fresh exploration of gender and parenthood in
Kayla and Kyle
, to the unique structure of
Russian Dolls
, we're showcasing the the imaginative and innovative work of Scotland's finest upcoming filmmakers.
Princess For A Day directed and produced by Tom Fergus Arnott
An Afternoon Fishing directed by Ali Olivier, produced by Delia Gallacher
20 Ways To Be The Perfect Man directed by Kirit Hyland, produced by Kieran Howe
Mother Father directed and produced by Lucie Rachel
Fresh Creations: Ghostbusters directed by Douglas King, produced by Fresh Creations
Russian Dolls directed by Calum Mowatt, produced by Hannah Oliver
Papa and the Wolf directed and produced by Vigo & Mondo Love
Directions directed by Oliver Greenall, produced by Sharon Rennie
Bruar directed and produced by Graeme Cassels
Kayla and Kyle directed by Andrew Rooke, produced by Tatiana Matranga
Taking place on March 29th at the Centre for Contemporary Arts, the First Act Film Festival is entirely programmed and delivered by 16-25 year olds, and will open the 2016 Glasgow Youth Arts Festival. It's our hope that this could one day be Scotland's biggest celebration of aspiring filmmakers, and it's our belief that events like this can inspire the great ideas of the future. The program will be followed by talks on the landscape of Scottish film - with Iain Smith, OBE, and producer of Mad Max: Fury Road answering the question on all of our minds: "How Can We Build Scotland's First Film Studio?" Throughout the night, we want to begin work on a network that will reach filmmakers across Scotland and spark future collaboration. In coming to the First Act Film Festival, we hope to welcome you to the future of the Scottish film industry. The last few tickets are available here: 
http://goo.gl/ruqjKZ
.